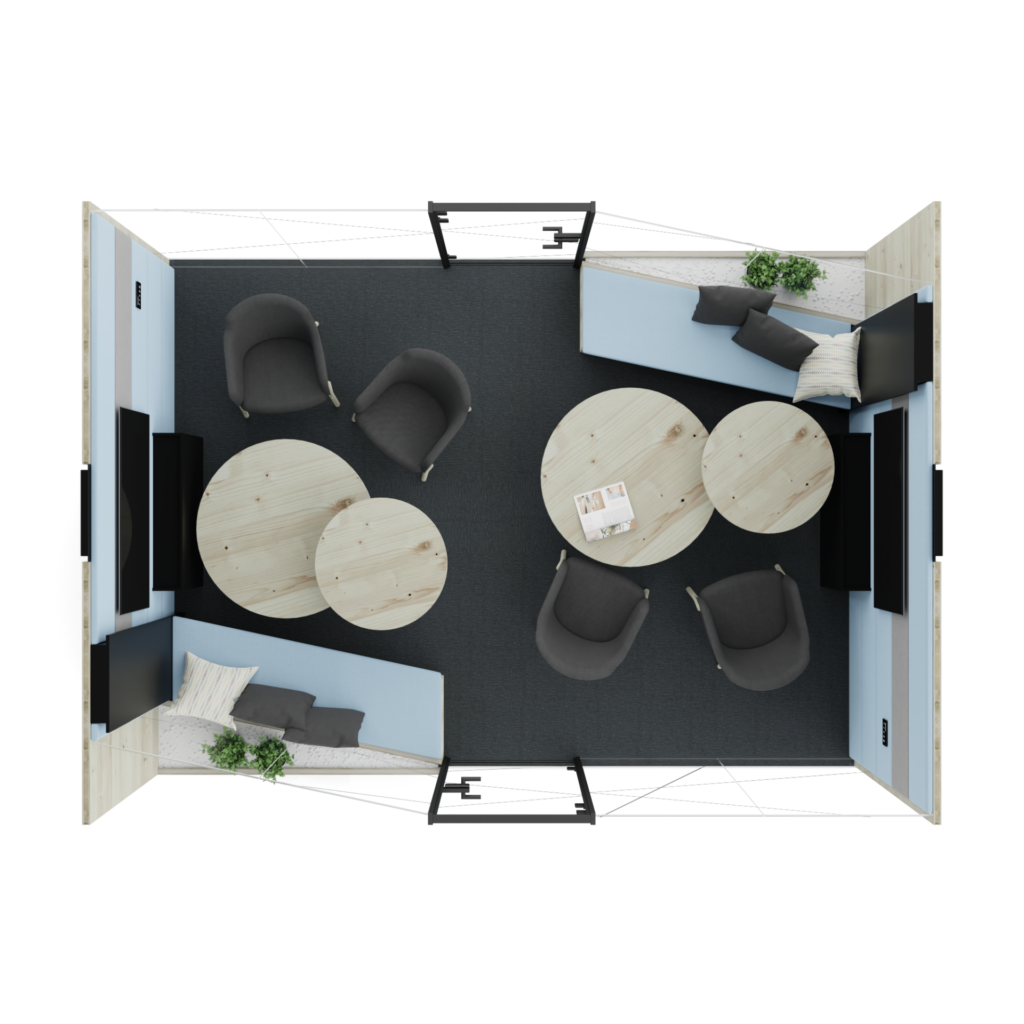 The most popular arrangement for chilling and networking for up to 12 users inside. Very often used with additional equipment such as TV screens on the walls, sound systems and COOL.4K
Acoustic panels on both walls
2 soft seating benches
2 electric plugs in bench plinth (each includes 1x230V, 1xUSB-A, 1xUSB-C)
2 Flowerpot corners
2 round conference tables, diameter 1100mm, height 500mm and 2 round coffe tables, diameter 600mm, height 740mm
6 cushions
Cabinets on both walls

LIGHT & AIR VENTILATION UNIT

COOL.4K INDEPENDENT COOLING SYSTEM (SET OF 2PCS)

CLEAN.4K AIR PURIFIER COVID-FREE (SET OF 2PCS)



4K WALL HOLDER FOR SMART DISPLAY / TV

WIRELESS PRESENTATION SYSTEM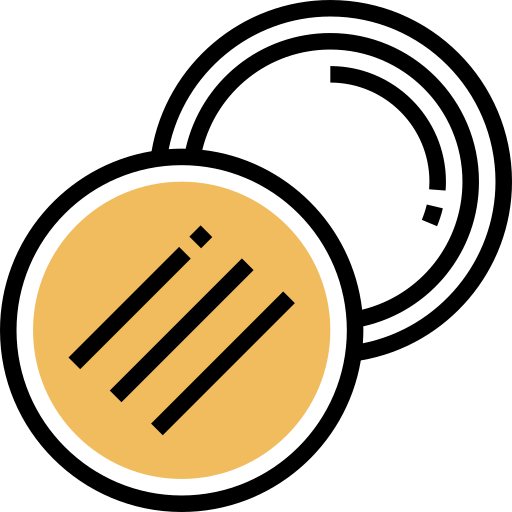 SWIVEL CHAIR WITH ARMREST



More about equipment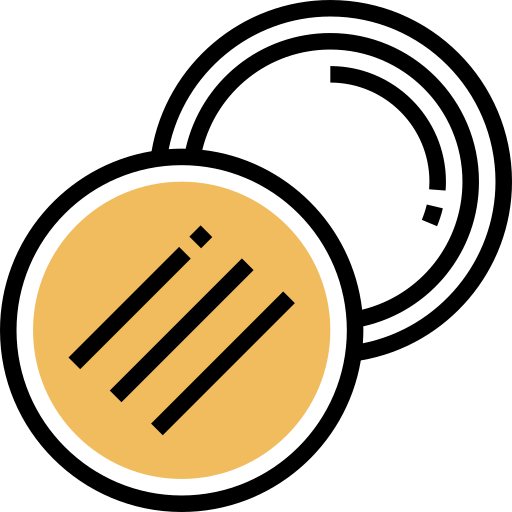 Glass tint
We can produce glass walls tinted with special colours. This specific process makes the glass wall indestructible and gives the product a distinctive yet subtle feeling of mystery and privacy.

TV screen mounted on the wall
Smart TV system selected by our specialists for the best performance inside of our product brings you the best use of wireless screen mirroring, connecting camera and sound bar systems and also gives you the oportunity to enjoy lunch breaks filled with gaming with your coworkers.

Sound system
What could possibly be better for enjoying the best acoustic experience than our acoustic pod? Whether you are an avid music lover or maybe you just need to get the best sound from the smart TV or an unbeatable acoustics for online meetings, our sound system is your number one choice in order to reach those goals.

Glass wing or sliding door system
Door is one of the main elements on the list of acoustic additional tools. We offer wing doors and sliding doors with down rolling slides bottom roll slides to provide you with the best acoustic performance.

Special 4K TV holder for wall mounting
If you wish to install your own smart TV product on the wall, our uniquely designed 4K TV holder will help you with a smooth installation of any VESA TV available on the market.

Mobile Pedestal
Storage space under the table with 3 drawers and central locking system.

Air ventilation unit with independent remote unit
4 specifically designed ventilation units (two on each side of the pod) controlled wirelessly with a controller which allows you to set the intensity / colour specifically for your particular needs. Ventilation is primarily used for suction and release of used air and CO2 out of the pod. Based on your specific demands, units are also able to flow fresh air into the pod.

Wireless presentation system
When your presentation needs to be more than perfect, we can help you with our -2-products in our additional offer of this wireless gadget. Based on your needs, we will select the best one for you and your specific requirements.

Reservation system
Our reservation system is a mirror of our products and their philosophy. Tablet system based on a passive screen with a long-lasting battery source and the option to see our products' schedule at first sight and help you book the desired product for your event.

Single upholstered sofa
We choose the best sofas to be used for hours and hours of elevated comfort in your office space. Feel like you are in your own living room at home during work meetings.

Height adjustable table base
Table base resting on 2 columns with adjustable height range from 570 mm to 1230 mm.

Swivel Chair
High-end office chair with synchronous tilt and a safety lock system, 3D armrests and upholstered in premium quality fabrics. Provides perfect comfort for 8+-hour work days.